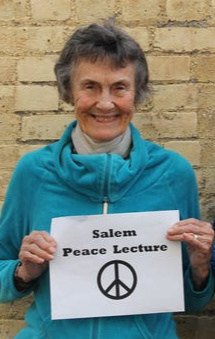 (photo from the Statesman Journal)
Rose Lewis gave her life to her community. She had a passion to fight racism and she never stopped. She was involved in every action and event relating to eliminating racism and was a devoted supporter of the Salem Keizer Coalition for Equality. Rose was also a peacemaker. She did everything with grace and love. She had the ear of everyone who knew her. She was a convener of our social institutions and the community, and she took advantage of every opportunity to help organize and participate with the Salem Police, City and School District. Thank you Rose, with love, all of us at the Salem Keizer Coalition for Equality, especially Annalivia, Eduardo and Javier, who were long time friends of Rose.
The following extract is from the full interview that Rose and her friend, Loraine Stuart, another co-founder of SKCE, did for the Coalition in March. Both Rose and Loraine have been strong supporters of SKCE since the very beginning.