Our 20th Anniversary Luncheon was a success!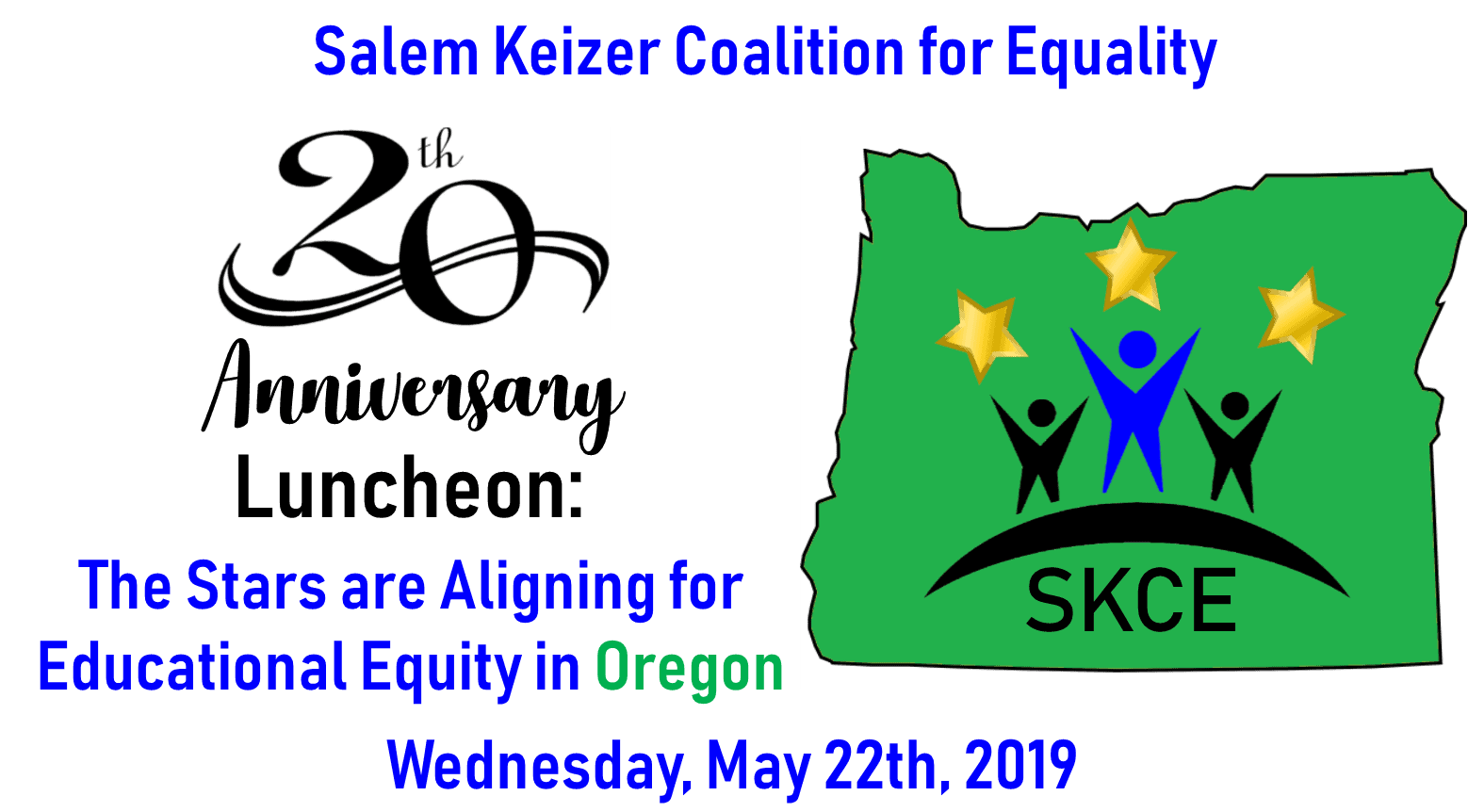 Eduardo Angulo – Founder of SKCE
Eduardo Angulo is first a community organizer, a political activist and an advocate for social justice and education equity. His passion has always been the educational success of youth and to see young Latino/a/x leaders grow and represent their community in the institutions that govern, represent and serve them.
It was working with youth in the juvenile detention camps of Los Angeles that sparked Eduardo's passion for education equity. Eduardo co-founded the Salem/Keizer Coalition for Equality in 1999 while finishing his degrees at Linfield, graduating in 2000 at the age of 42 with double majors and minors in Political Science, Spanish, Pre-Law and World Philosophies.
Eduardo left SKCE in 2013, and worked with Restorative Justice programs and mentored inmates returning to their communities to increase their chances of a successful new life. He is currently a consultant and mentor at Capaces Leadership Institute for Latino parents and young adults becoming leaders. He is also a professional Spanish translator and interpreter.
Carmen Urbina – Deputy Director for the Oregon Department of Education
Carmen Xiomara Urbina is currently the Deputy Director of the Oregon Department of Education, and was previously the Equity, Diversity and Inclusion Manager for Eugene School District 4J and the former Executive Director of Centro Latino Americano. She attended the University of Santa Monica where she was awarded a Masters in Spiritual Psychology and Oregon State University where she was awarded a B.S. in Agriculture and Resource Economics and a Minor in International Economics; she also holds an associate degree in business administration and accounting.
Carmen is a proven leader who brings the diverse lived-experience and unique skills we need in Oregon today. She has developed her exceptional talents serving in early learning settings, K-12 school districts and ESDs, higher education, and leading culturally specific and highly respected community-based organizations in Oregon. Carmen's efforts are always grounded in equity, focused on the needs of all our students and families, and designed to bring community and education organizations together in both safe and effective way

this is the width of the page and I want the position here.

this is the width of hhere.
this is the width of hhere.

this is the width of hhere.