Our Luncheon was a success!     


2017 Annual Luncheon
Thursday, May 11, 2017
11:30 AM to 1:00 PM
Salem Alliance Church
Cedar Hall 555 Gaines NE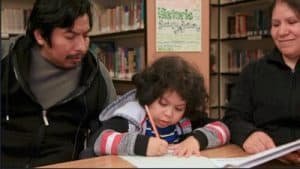 Partnerships for Student Success:
School, Community and Parents
Our Keynote Speaker




Dr. Ann Ishimaru,
 College of Education
University of Washington


Dr. Ishimaru is an Assistant Professor of Educational Policy, Organizations and Leadership at the College of Education at the University of Washington.
She engages in community-based research to build collaborative leadership capacity for improving educational systems and leveraging the expertise and priorities of the students, families, and communities who have been least well served in these systems.
Dr. Ishimaru received her doctorate from the Harvard Graduate School of Education.
Prior to her career in academia, she was an environmental educator, middle and high school science teacher, and spent 12 years leading community-based nonprofit organizations.
Our Guest Speaker




Emilio Solano

,
Executive Director, Willamette Academy,
Willamette University
Emilio Solano graduated from Willamette University with a degree in history and American ethnic studies, earned a masters degree from Loyola Marymount in urban education and taught in a Los Angeles school district for 9 years. He grew up in Salem-Keizer and his younger brother was part of the inaugural class at Willamette Academy.